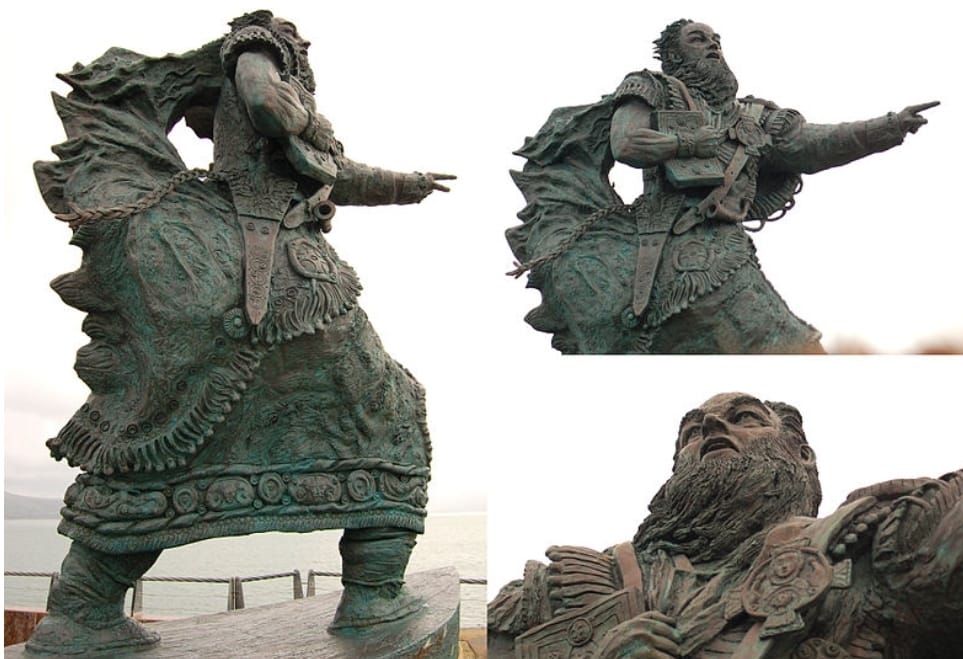 Fenit and its surrounds are rich in heritage and folklore with stories of royals, fairies, Vikings, smugglers, giants, ghosts, banshees, mermaids and more. For those with an interest in geology, fossils are abundant in the coastal limestone. The Fenit / Barrow Harbour area is particularly striking with its countryside of limestone hills, enclosed fields, coastal backdrop of sand dunes (on the Fenit Island Tombolo), saltmarshes and meadows, sea grass lawns, sheltered harbour, coastal islands, and the open sea. 
The Fenit Island tombolo and the surrounds of Barrow Harbour are of such importance they are within the boundary of a Special Protected Area "SPA" for Wildlife, and a Special Area of Conservation "SAC" for Natural Habitats (sand dunes, saltmarshes, seagrass lawns). The 10 km stretch of coastline – the Akeragh, Banna and Barrow Harbour area – is a Natura 2000 site, meaning it has been afforded the highest conservation status within the European Union (EU).
The scenic backdrop is the Slieve Mish Mountains, Caherconree and Brandon Range which are older than the Alps and Himalayas. The coastline from as far as the eye can see is part of a sixty kilometre stretch of sandy beaches: one of the longest continuous stretches of sandy coastline in Ireland & Europe. Beneath the bay waters lies one of the last refuges in Europe to White Skate and Angle Shark, and home to one of Europe's only native oyster beds, the European Flat Oyster.
It's very possible that St Brendan, who was said to have been born in Fenit, brought some Tralee Bay Oyster's with him on his voyage across the Atlantic. Sheltering and feeding in the area (Tralee Bay, Blennerville and outlying estuaries) is one of the largest water bird communities in the country, including thousands of light-bellied Brent Geese who winter in the area from their Canadian artic breeding grounds.